Recognised by Kingspan
Liquasil's cut edge corrosion treatment and metal roof coatings are now officially recognised by Kingspan as a suitable system for repairing or recoating out of warranty installations.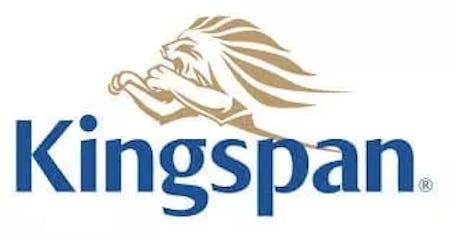 Cut edge corrosion can affect any steel roof system, though this usually happens long after the guarantee has expired and is more common on built-up roofs than it is on composite panels.
Liquasil's cut edge corrosion treatment, comprising our SWT (surface and wet tolerant) corrosion primer and Flexlap hardened silicone finishing coat is the obvious and compelling choice, because it's BBA Approved and is now widely specified by building surveyors and architects throughout the UK.
SWT Corrosion Primer actively treats and stops corrosion instantly upon application. It cures to a rock-hard finish, strengthening the substrate and providing the perfect key for our silicone decorative and UV protective, silicone top coats.
It's widely accepted that silicone coatings are more flexible and longer-lasting that paints.
Liquasil's Metalseal is the first BBA Approved metal roof coating and because it's available in any RAL colour, it is ideal for reinstating original colours to Kingspan panels.
Being recognised by Kingspan is a big deal, because as a leading manufacturer of metal roofing and cladding products, they have to be 100% certain that the products they suggest for repairing out of warranty panels are best in class.
Find out more by calling one our qualified building surveyors on 0121 709 5352.