Industrial Roofing CPD Training
For Surveyors, Architects and Facilities Managers
Free Accredited CPD Training for dilapidations surveyors, facilities managers and architects involved in commercial and industrial property roofing issues.
NEW: On-Demand live CPD webinars at a time to suit you! Call 0121 709 5352 to arrange.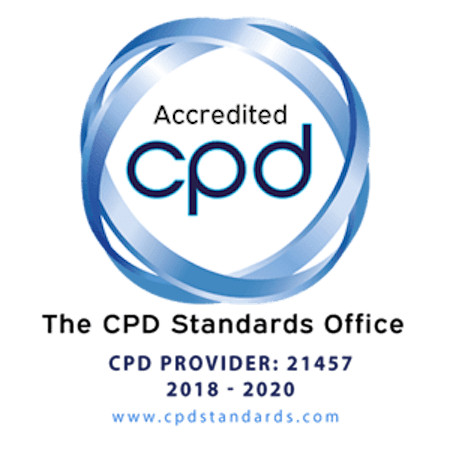 Calling all building surveyors, facilities managers, architects and other professional specifiers.
Liquasil provides a number of Accredited CPD training sessions that will count towards your formal, annual CPD training requirements.
Our sessions are highly defects oriented, meaning that we concentrate on explaining the common defects you'll come across, along with a number of repair options that is as far removed from a sales pitch as it's possible to get.
More than 1000 professionals have now attended our sessions which are designed and presented by building surveyors.
You might have experienced certain other roofing CPD training courses for surveyors that have been little more than sales pitches, but our Accredited CPD courses are different.
Asbestos Roofing CPD Training
In a single 1 hour session comprising a very engaging and entertaining presentation, delivered by one of our building surveyors, you will learn about:
The Asbestos Roofing Market (and what it means for you)
Inspection & Fault Diagnosis
Repair Options
Health & Safety Best Practice
Roof Cleaning Methods
Economical Waste Water Filtration
Coatings Technologies
Due Diligence When Selecting An Installer
Specification & Costing
Cut Edge Corrosion & Metal Roofing CPD Training
Our cut edge corrosion and metal roofing CPD examines the issues commonly encountered by building surveyors and takes a look at the subject from a different perspective than you might be used to.
Attendees will learn:
Common Metal Roofing Issues
Metal Roof Inspection & Fault Diagnosis
Cut Edge Corrosion
How To Inspect Existing Cut Edge Corrosion Systems
How To Successfully Treat Cut Edge Corrosion
Metal Roof Cleaning & Surface Preparation Methods
Coatings Technologies
Due Diligence When Selecting An Installer
Coating and Treatment Specification & Costing
Many dilapidations surveyors have commented that their knowledge of cut edge corrosion was significantly improved after attending this session.
If you've sat through countless, uninspiring CPD training sessions that are not relevant to the work you do as a surveyor, facilities manager, architect or asset manager, our industrial roofing CPD training will be like a breath of fresh air.
This Accredited CPD course is available anywhere in the UK, for Chartered Building Surveying, Architect practices, Investment or Asset Managers with more than 5 attendees.
As you might expect, we provide a buffet lunch delivered to your premises for lunch time sessions, or for evening sessions, we can do the follow-up question and answer session in a local pub or hotel, where we provide the refreshments.
Following our asbestos or metal roofing CPD training session, each attendee receives an Approved CPD certificate complete with additional learning suggestions.
We also supply at least one hour of useful, additional learning material in electronic format that can be used in your day to day duties.
Hybrid Defects CPD Webinar
This hybrid CPD session is completely focused on defects identification and remedy and combines content from our asbestos roofing, metal roofing & cut edge corrosion CPD sessions, condensed into an easy to follow programme lasting an hour. Topics include:
Asbestos roof defects Metal roof defects (including cut edge corrosion)
Rooflight defects
When coatings are & aren't appropriate for asbestos roofs
When coatings are & aren't appropriate for metal roofs
Considerations when specifying coatings
What to consider when liaising with manufacturers
Flat Roof Defects & Waterproofing CPD
New for 2021, this flat roof waterproofing CPD uses images, videos and case studies from our own Chartered Building Surveying practice, this flat roof waterproofing CPD training sessions concentrates on the defects that are typically encountered on flat roofs, before discussing practical solutions.
The subject matter includes;
Flat roof build-up
Core Sampling - what's involved and how to do it
Felt roof covering problems
Asphalt roof problems
Single ply roof problems
Repair options
Refurbishment options
A building surveyors guide to pricing flat roof waterproofing solutions
To arrange your flat roof waterproofing CPD, please call us on 0121 709 5352 and we'll provide details of our next online session, or make arrangements to visit your premises to present it to your team (restrictions permitting).
If you wish, we can also present a dedicated online CPD specifically for your own team, no matter how large or small.
Rooftop CPD
Learning by Power Point is one thing, but what if there was a way of combining learning with your on-site work?
Now there is!
If you are specifying Liquasil products as part of a refurbishment project, one of our own building surveyors will attend with you and demonstrate the defects you should be looking for.
This will help avoid those awkward and ever more common situations where you specify a product, only to be told that the substrate isn't suitable.
Our building surveyors will explain what can and can't be coated and will show you the other things that your should consider in addition to coating.
There's nothing like being shown on the job.
For obvious reasons, we can only attend sites on this basis if you are specifying Liquasil products on live projects and where safe access is available.
If you are looking for meaningful, industrial roofing CPD training that provides knowledge you can use immediately, please call us on 0121 709 5352.
We travel nationwide to conduct our courses and will be happy to arrange sessions outside of working hours for formal groups and CPD Foundations.
Webinar CPD
Whilst our team is happy to travel and present our Accredited CPD sessions in person and provide a free sandwich buffet lunch, the current CoVid restrictions mean that this is becoming more difficult.
In April 2020, we successfully moved our live CPD sessions online, in a webinar environment.
This allows us to present to a much larger audience than normal. One of our webinar CPD sessions attracted more than 170 attendees!
The webinar platform we use is viewable on any mobile or desktop device, regardless of the operating system, so can be viewed from anywhere you have an internet connection.
Sessions are conducted live and participants have an opportunity to ask questions via a live chat facility. Each session is recorded so that attendees can revisit the CPD later, should they wish to do so.
Evergreen Webinar CPD
For those who cannot attend a live CPD session, we are making available an evergreen version of each of our sessions. These are recorded "as live" and contain the questions and answers from previous sessions.
They are ideal for those professionals who spend most of their time away from the office on site and are therefore unable to spare time during the working day.
Register and watch instantly on any device:
Free Lunch
When we attend your offices to present your CPD sessions, we provide a sandwich buffet lunch for each attendee.
When we conduct our live CPD sessions, we provide the equivalent per-person donation to a food bank or The Trussell Trust, so by attending, you are directly helping somebody in need during these difficult times.
Opposite is an email received from a beneficiary of this donation.
"Thank you so much for your kind donation. This will certainly help us put food on the tables of hungry kids & their parents
 We are seeing numbers coming that are bigger families than recently, & this means bigger parcels & more of our supplies going down, but thanks to you we are holding in there & continuing to meet the needs of everyone who comes to us. Thank you for caring & for donating your gift, you are really helping us to make a difference to so many & we do not take your generosity for granted."
What Others Have Said About This CPD Course
Quantem Consulting LLP
Good detailed description stated for each objective. Presentation highlighted important factors when coating roofs and potential defects
Sellafield Sites
Good introduction to asbestos roof issues and solutions
Archdiocese of Liverpool
Very good CPD, well paced and good technical content
Savills, Lichfield
Objective met very well, very informative
Nationcrest PLC
Detailed answers to questions posed
Amey Group
Very informative and interesting
Malcolm Hollis, Belfast
Excellent, met all objectives
Pin Property Group
All aspects covered very well